Rio Diablo: Tribute to Freedom Fighters and People who oppose Injustice

Authored by Gitte Ahrenkiel
List Price: $19.00
Page Count: 202
Binding Type: US Trade Paper
Trim Size: 6" x 9"
Language: English
Color: Black and White
ISBN/EAN13: 1497423961 / 9781497423961
BISAC: Fiction / Alternative History
Publication Date: 05 Apr 2014

Link: www.createspace.com/4727433
PREVIEW




________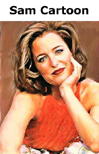 Oil Paintings
from Bali
Description:
offers oil paintings and acrylic fine art from Bali including abstract, classical, wildlife & floral, people as well as traditional themes.

bali-paintings.com



The Berlin Wall was constructed in 1961 as a physical barrier between East and West Germany. For 28 years the Berlin Wall was the symbol of the Cold War and State Repression. "Rio Diablo" is a tribute to Freedom Fighters and People who oppose Dictatorship and Injustice.

Kindle-version on Amazon.com,
click on imagelink, below: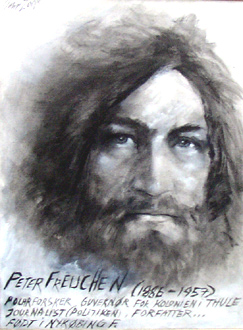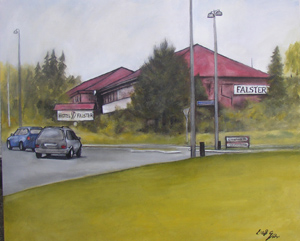 2009-12. Ongoing delivery of paintings with motifs from Lolland-Falster. Additionally portraits to the VIP gallery of Hotel Falster.



Back in 1780s officers equipped with scissors were attacking law forbidden clothing in Spain. During 1970s russian officers launched a battle against blue jeans. Nowadays the French Anti-Burka law is passing into effect. Clothing makes history - and books, such as Mirosa.

Published, Kindle Store - Amazone.com

Deutsch-Version publiziert am Amazon.com. Klicken Sie auf Link: Mirosa - DE

Combined People and Pet Portraits
- from your photos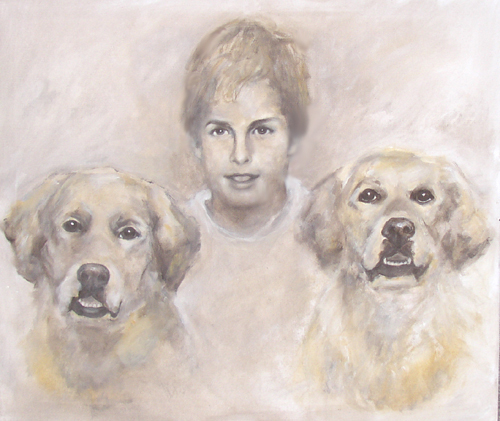 ___________________

Your name in runes (Viking Alphabet). Acrylic on canvas.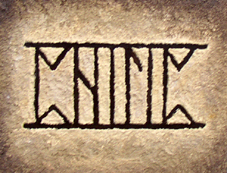 Philip.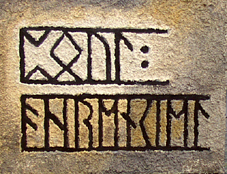 Povl Ahrenkiel.
___________________

Digital portraits - for your website & e-mails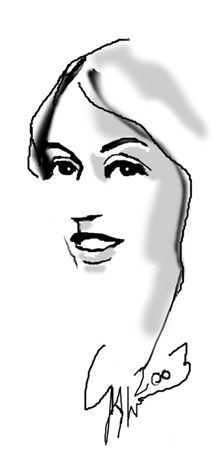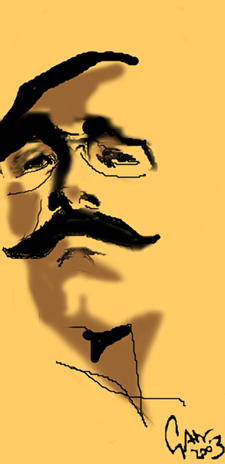 8 August 2003
International Romanian Cartoon Festival
September, 16-20, 2003
"Our Primary Mission Is To Make Editorial Cartoonists The Most Powerful People In The World !"
That's the goal, that's the mission for the people behind Romanian International Cartoon Festival. Check their web-site and cartoons from Egypt, Finland etc. (note that Gahr Gallery is also registered).
Link:
"International Romanian Cartoon Festival"
________________________
12 June 2003

International Romanian Cartoon Festival
September, 16-20, 2003
While recognizing the obligation of sovereign governments to formulate domestic law and their constitutional responsibilities to maintain civil discipline, governments are also obligated by domestic law and international conventions to provide for their citizens the protection of basic human rights and the application of internationally recognized journalistic freedoms and privileges. Notwithstanding this, journalists must, from time to time, be protected and defended against irregular political and/or militant elements that would deprive them of their basic human and civil rights. The Cartoonists Rights Network's mission is the protection of editorial and humor cartoonists from any form of human or civil rights abuses.
The Ploiesti City celebrate the great Romanian Ion Luca Caragiale. The son of Ploiesti city, CARAGIALE was a great East European (Romanian) writer, humorist, dramatist and journalist. Caragiale will have one special exhibition in "International Romanian Cartoon Festival".